Farm Description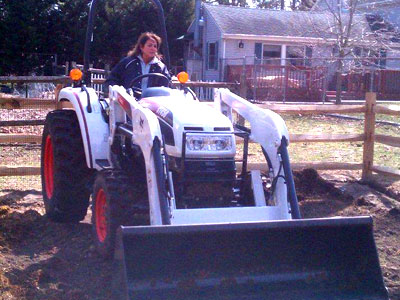 Our farming methods are 100% organic and are reviewed annually by the NJ Department of Agriculture to ensure that organic standards are properly maintained. At present we are a wholesale farm and supplier to small markets, restaurants and food chains.
At Regina's Certified Organic Vegetable Farm we pride ourselves in being able to supply you with greenhouse grown potted organic herbs plants and vegetable plants, as well as fresh farm grown vegetables. Certified organic compost by the cubic yard is also for sale. Early harvest of cool loving crops, such as lettuces, begins in April followed by tomatoes, peppers, eggplant, squashes, cucumbers and other crops that come to harvest in July through September.
Vegetables are planted from 100% certified organic seed. Soil and compost analysis tests are conducted annually by the Rutgers soil testing laboratory to ensure plants are grown in optimum soil conditions. These reports consistently indicate excellent growing conditions for vegetables. Compost is able to be sold as certified organic compost since we meet and exceed strict guideline for temperature decomposition of organic matter by the New Jersey Department of Agriculture.