Regina's Certified Organic Vegetable Farm
On-site Rutgers University tested Organic Compost for sale by the truckload
Hello, my name is Regina Gentile and I am the owner and operator of Regina's Certified Organic Vegetable Farm, located in Howell, NJ. This pristine farm and greenhouse was Certified Organic by the New Jersey Department of Agriculture on September 2, 2008. New Jersey has become the 17th state in the nation to gain accreditation by the United States Department of Agriculture. Regina's Certified Organic Vegetable Farm is one of sixty eight farms to gain this accreditation in New Jersey.
Regina Featured On the Cover of Grower !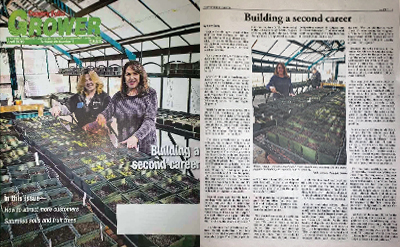 Regina was featured on the April 2019 cover of Country Folks Grower East magazine. Click here to read the article.